Björk Guðmundsdóttir o solamente Björk es por lejos la máxima exponente cultural de Islandia, compositora, cantante y actriz.
Björk comienza a cantar a muy temprana edad pero es con el grupo The Sugarcubes que se hace mas conocida en el mundo musical, hasta que en 1993 hace su debut como solista y donde comienza su desarrollo musical abarcando a lo largo de su carrera muchisimos géneros musicales, es por eso que el sonido de Björk es tan único, no solamente su bella voz atrae, también lo hacen sus exploraciones musicales que son dificiles de encasillar en un genero en particular.
Este álbum recopila los grandes exitos de la cantante hasta antes de su disco "Medulla" , a pesar de que faltan a temas a mi gusto, es un muy buen compilado, podemos deleitarnos con canciones como "All is full of love", "Hunter", "Joga", "Pagan poetry" y la mejor a mi gusto "Bachelorette".
Un gran disco de una gran artista.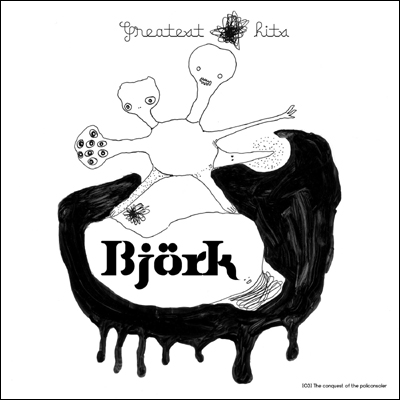 All Is Full Of Love

Hyper-Ballad

Human Behaviour

Jóga

Bachelorette

Army Of Me

Pagan Poetry

Big Time Sensuality

Venus As A Boy

Hunter

Hidden Place

Isobel

Possibly Maybe

Play Dead

It's In Our Hands
Greatest Hits